CALL FOR BOOKINGS: 631-258- 1972

    Who's hungry ? Are you hungry ? Chef George of da Jungle to the rescue ! Offering delicious mouth-watering food, at a Jungle near you. Located on the Garden Island of Kauai across from Opaeka'a Water Falls, at the Kamokila Hawaiian Village, on the banks of the Wailua River (and yes you can Kayak to us too, look for Village Dock access while paddling).  

    Offering a menu full of  Hawaiian & Greek flavors, as well as vegan & gluten-free options.  Be sure to try Sommer's Shave Ice, made from organic real fruits. 

<-- <-- <-- Click to see Village Website

Chef George of Da Jungle 

Food Truck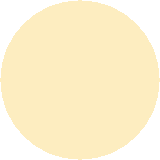 Voted Best  Lunch Spot On Kauai 

Local Beef & Lamb Burgers

Organic Falafel Pita

Hawaiian Taro Burger

Chicken Gyro Pita

Tempura ONO Fish Burger

Sweet Potato & Ulu Fries

Shave Ice Made From Organic Real Fruit

Open Hours:

Monday - Saturday 

10:30am - 4:30pm

808-783-0230

* Call for Take Out *

ChefGeorgeOfDaJungle@Gmail.com

Chef George Of Da Jungle

Endorses "Life Vantage" Products, a Clean and Healthier Way of Living.  Click Picture Link to Browse and Purchase Products Online. Contact George If You Wish To Become A Distributor.

5443 Kuamo'o Road, Wailua (Kapaa), HI 96746

Nearby Attractions !

Opaeka'a Water Falls 

Sleeping Giant Hike

Fern Gratto

Secret Falls Hike

Kamokila Hawaiian Village

Canoe & Paddle Board Rental

Wailua River Valley

Hindu Monastery